Still Spirits is the recognised world leader in still technology, distilling products and spirit essences. With Still Spirits products you can easy make low cost alcohol and turn it into delicious, full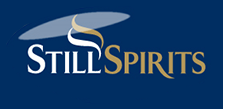 flavoured, authentic replications of far more expensive spirits & liqueurs.
CLASSICS
American Bourbon
Australian Gold Rum
Brandy
Calypso Dark Rum
Finest Reserve Scotch Whiskey
Gin
+ Many more
ICON LIQUEURS
Easy to make, no mess pre-mixed flavour essence and base. Simply pour contents of sachet in the bottle, top up with spirit and shake.
Arancello Icon Top Up Liqueur Kit
Black Raspberry Royale Icon Top Up Liqueur Kit
Black Sambuca Icon Top Up Liqueur Kit
Butterscotch Schnapps Icon Top Up Liqueur Kit
Irish Cream Icon Top Up Liqueur Kit
+ Many more
TOP SHELF
Still Spirits has bottled the very essence of some of the world's best spirits for you to replicate and enjoy at home. The 'Top Shelf' range of essences is beautifully presented in 50ml bottles that are labelled individually to indicate the commercial spirit they emulate.
Absinthe
Aussie Gold Rum
Aussie Red Rum
Bourbon
Caramel Vodka
Cherry Bourbon
+ Many more
ORIGINALS
Original Blended Whiskey
Original Bourbon
Original Dark Rum
Original Gin
Original London Dry Gin
Original Matured Brandy
Original Tequila
+ Many more
Visit us in store at Oxenford or Nerang to purchase your Still Spirits products.