At Black Rock they are passionate about beer and helping you to craft beers you want to drink. Black Rock brewing malt is made using the very finest high quality brewing ingredients sourced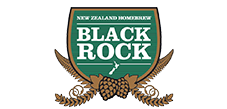 from New Zealand.
Brew Kits
ESSENTIALS
Dry Lager
Lager
New Zealand Draught
Nut Brown Ale
NZ Bitter
CRAFT
Bock
Colonial Lager
Export Pilsener
Mexican Lager
Miner's Stout
Pale Ale
Pilsener Blonde
Whispering Wheat
UNHOPPED
Unhopped Amber
Unhopped Dark
Unhopped Light
Unhopped Ultra Light
Unhopped Wheat
Visit us in store at Oxenford or Nerang to purchase your Black Rock Brewing products.